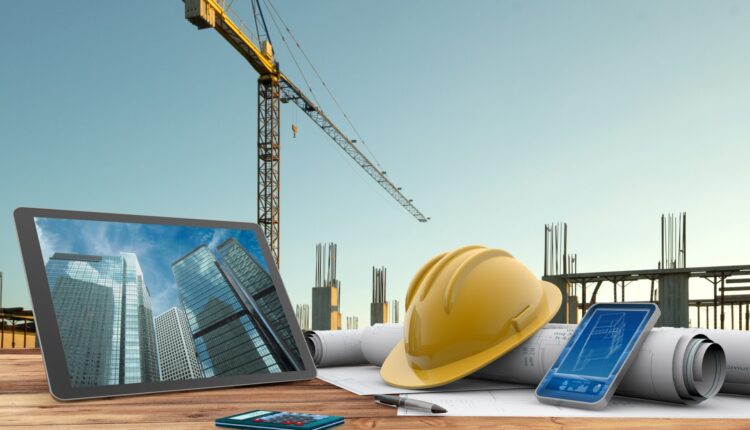 Best Construction Companies in Kenya
This is a list of the best construction companies in Kenya. Over the last 15 years, the local construction industry has grown tremendously, resulting in the success of many Kenyan construction companies.
Indeed, despite growing competition from Chinese multinationals, a small group of indigenous companies has continued to dominate the local construction scene for decades.
Among the best construction companies in Kenya are Epco Buildings and Intex Contraction who have dominated the Kenyan industry for a long time.
Best Construction Companies in Kenya
1. Epco Builders Limited
Epco Builders Limited is a leading construction company in Kenya, with headquarters in Nairobi's Industrial Area. Ramji Varsani founded it in 1978.
The National Construction Authority has classified the company as NCA 1.
Epco Builders, with an estimated annual turnover of Sh5 billion, has completed some of the country's most prestigious developments, including Kwale International Sugar Company, Moi University Pension Scheme Complex Tower in Eldoret, and CIC Plaza in Nairobi.
The company is capable of handling developments worth more than Sh10 billion.
2. Seyani Brothers & Company (K) Limited
Seyani Brothers & Company (K) Limited, also known as Seyani Bros, is a household name in East Africa and one of Kenya's top construction firms.
Seyani Bros, based in Nairobi's Industrial Area, was founded in 1978 by two siblings who began doing renovation work and subcontracting for top construction companies at the time.
Seyani Bros is now one of Kenya's leading construction companies, having completed major projects such as the expansion of Village Market in Nairobi and Sabis International School in Runda.
Read Top 40 Property Management Companies in Kenya
3. Put Sarajevo
Since 1980, Put Sarajevo Engineering Company has been registered and operating in Kenya.
The Bosnian-based company has completed hundreds of engineering and construction projects throughout the country. Put simply, Sarajevo employs over 6,000 people across three continents.
According to the company, its project management style allows it to reduce construction costs and timelines while maintaining project safety throughout its lifespan.
4. Intex Construction
Intex Construction is one of Kenya's leading contractors. Intex, which was founded in 1982, takes pride in completing numerous construction, civil engineering, and real estate projects.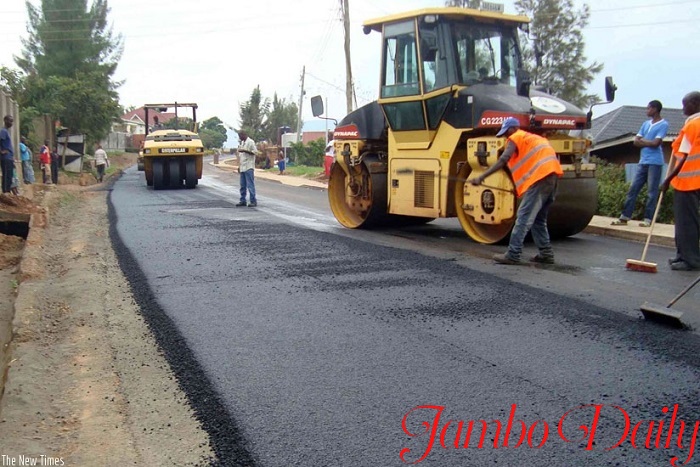 Since 1995, the company has had a branch in Kampala, Uganda, known as Intex Building & Civil Engineering Contractors Limited. According to the company, it has completed over 1,000 kilometers of road and 3.7 million square feet of real estate projects.
Kibera high-rise flats were built with the help of Intex.
5. Landmark Holdings
Landmark Holdings, which received the Construction Excellence Award in 2014, has completed numerous building, infrastructure, and civil engineering projects across the country since its inception in 1999.
The Nairobi-based firm specializes in high-rise commercial, multi-level basements, high-rise residential buildings, and shopping malls.
Landmark Holdings' projects include the Kenya Civil Aviation Authority headquarters, Riverine Estate, Rosslyn Springs, and the JKUAT Tower, among others.
Landmark is one of Nairobi's leading construction firms.
6. Associated Construction
Associated Construction, headquartered in Nairobi, is one of Kenya's leading builders of bridges, highways, railways, and marine civil works.
Previously, the firm collaborated with entities from South Africa, the United Kingdom, the United Arab Emirates, and India on large engineering projects based on PPP, BOT, and EPC models.
Masalani Suspension Bridge, a 136m long self-anchored steel suspension bridge across River Tana in Masalani, Garissa County, was built by Associated Construction.
7. Cementers
Cementers Limited has 46 years of experience and has completed notable projects in Kenya, including Mihrab Towers, Two Rivers Development, and JKIA airport roadwork in Nairobi.
Kurji V. Patel and Laxman M. Arjan founded the company in 1975, and it has since grown to become one of Kenya's leading construction firms.
To meet the demand for construction services in Uganda, the company established Cementers Uganda Limited in 1992.
8. Hayer Bishan Singh and Sons
Hayer Bishan Singh & Sons, headquartered in Kisumu, is a well-known construction company in Kenya for its high-quality workmanship and on-time project completion.
Since the 1970s, the ISO 9001:2008 Certified company has been involved in major construction and rehabilitation projects such as airports, roads, bridges, causeways, low-cost housing, and so on.
Read Most Dangerous Estates In Nairobi, Number 3 Will Shock You.
9. Laxmanbhai Construction
Laxmanbhai Construction, which began operations in 1953, is Kenya's oldest construction company.
The company takes pride in providing end-to-end construction solutions in a variety of industries, including hospitality, education, and real estate.
Laxmanbhai Construction is a subsidiary of the Laxmanbhai Group, which has operations in Kenya, India, and the United Kingdom.
10. Parbatsiyani Construction
Parbatsiyani Construction Limited is a leading East African contractor. In 1991, the company was founded in Kampala, Uganda.
It entered Kenya in 2001, opening a branch in Nairobi from which it handles local operations.
The company works on medium and large-scale construction projects, such as high-rise commercial buildings, factories, schools, hotels, and apartments.
Seyani Brothers & Co. (U) Limited has a partnership with Parbatsiyani Construction.