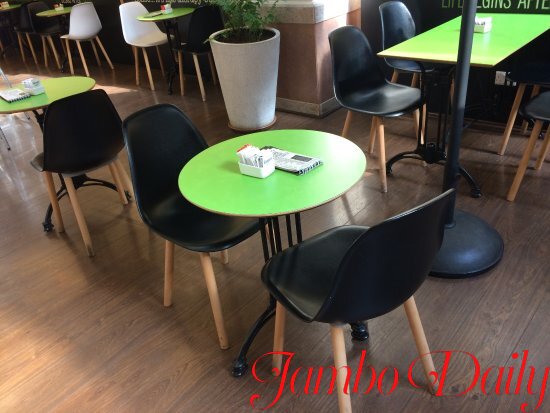 Best Coffee Shops for Dates In Nairobi
Here is a list of Nairobi's best coffee shops ideal for dates. The list concentrates on genuine coffee businesses that provide various coffee blends to accommodate the preferences and demands of each and every customer, whether they are domestic or foreign.
These coffee shops are even more convenient for those tagging along with their partners for dates or dinner.
Best coffee shops in Nairobi.
1. Java House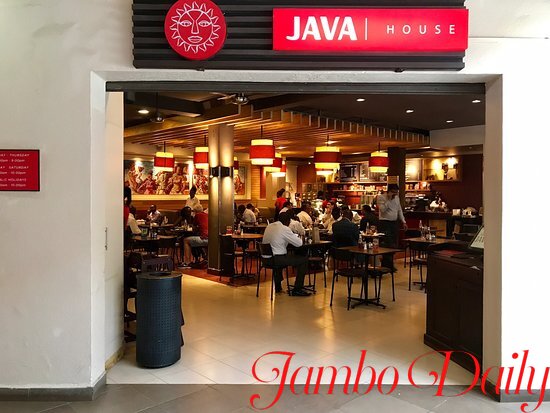 With more than 50 branches in Kenya, Java House is the largest coffee chain in East Africa. It is more than just a coffee shop, having numerous locations throughout Nairobi. The branches provide a place to communicate and relax.
Contacts: 0709 283 000, 0709 283 206, 0726 035 166.
Email: coffeesales@javahouseafrica.com.
2. Lava Latte
On Statehouse Road, nestled away in a quiet nook, is a tiny coffee business called Lava Latte. It is the foundation of all Lava Latte coffee because it is creamy, smooth, and combines the delicate strength of espresso with just-spent milk.
Contact: 0757 119 064.
Email: cafe@lavalatte.com.
Read List Of KFC Branches In Kenya And Contacts
3. Pointzero Coffee,
In order to improve local consumption of Kenyan coffee, Pointzero Coffee, a retail coffee company in Kenya, was founded in 2015. They serve a wide variety of Kenyan coffee in a serene setting with a superb ambiance.
Location: The Nairobi Gallery, Posta Road, Next to Nyayo House.
Contact: 0707 789 376.
4. Connect Coffee
There are Connect Coffee outlets on Limuru Road, Riverside, Gigiri, and Waiyaki Way. For a consistent supply of freshly roasted specialty coffee beans and cafés with ambiance settings where you can go on coffee dates, the branches house a micro-roastery.
Contacts: 0708 790 480, 0708 790 481, 0796 785 787.
Email: info@connectcoffee.net.
5. Barista & Co
Barista & Co. is a family-run company that was founded in 2016 with the straightforward goal of serving coffee to coffee enthusiasts and at events. To ensure that every cup of coffee they serve is outstanding, they source coffee from all throughout Kenya, meticulously hand roast it, and then carefully brew it.
Location: Keystone Park, 95 Riverside Drive Level 1, Pio Gama Pinto Road, The Sarit Centre.
Contact: 0724 896 442.
6. Caffe Dully Coffee Shop
The tastiest coffee and curries can be found at Caffe Dully for reasonable costs. It's the ideal location for coffee dates.
Location: Tubman Road, Nairobi.
Contact: 0712 009 009.
Email: info@cafedully.com.
7. Dormans Coffee
To satisfy the diverse taste preferences of clients locally and globally, Dormans Coffee offers a wide range of coffee blends. In places like Westgate, Village Market, Wilson Airport, and Upperhill, they have a number of locations.
Contact: +254 20 254 0299.
8. Spring Valley Coffee
At its locations in the Spring Valley Shopping Centre, Village Market, Wilson Airport, and Westgate, Spring Valley Coffee serve a variety of coffee brands.
Contacts: 0708 709 709, 0705 709 709.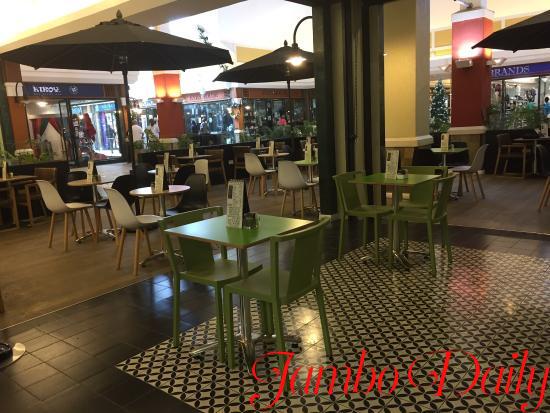 Read List Of Best Food Delivery Companies In Nairobi Kenya
9. Kesh Kesh Coffee Roasters & Cafe
The traditional Eritrean coffee ceremony and mechanized coffee brewing are available at Kesh Kesh. The cafe has a nice atmosphere and offers free wifi and office space. Roasted coffee beans, brewing equipment, and accessories are also sold in the cafe.
Location: Argwings Kodhek Road, Timau Plaza.
Contact: 0743 709 970.
Email: info@keshkeshroastery.com.
10. Artcaffé Coffee & Bakery
They brew genuine Kenyan coffee at more than 30 of their shops throughout Nairobi. In addition to providing outstanding service, Artcaffe takes pleasure in providing a superior atmosphere.
11. Coffee and Bagels
Coffee & Bagels is a charming coffee shop that offers inexpensive light fare and freshly prepared coffee.
Location: Lenana Road.
Contact: 0759 366 383.
12. Gibsons Coffee House
For 50 years, Gibson's coffee has built a solid reputation in Kenya, expanding both domestically and internationally. In fact, it has a large mail-order customer base that spans the globe.
Their coffee shop, which is located in Nairobi's central business district, is quite popular with the caffe latte and cake-loving regulars who come for a quick catch-up.
Along with tasty teas and energizing shakes to accompany the morning pastries, they also make excellent tea.