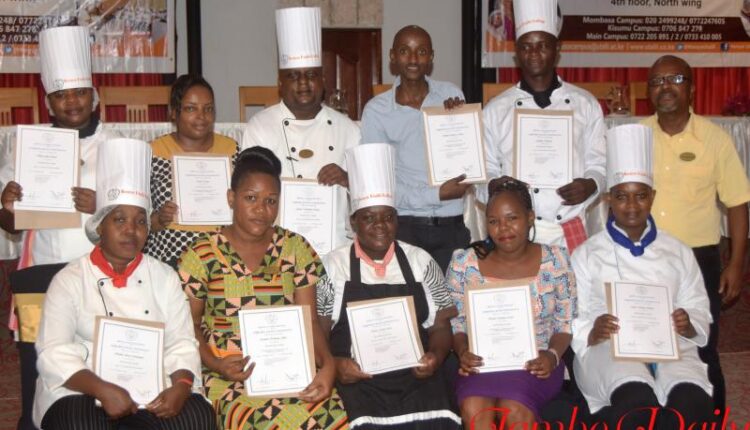 Best Catering Schools in Kenya.
Which are the best catering schools in Kenya?… This is a list of Kenya's top catering schools. There are several catering schools that offer degree, diploma, and certificate programs in a variety of catering fields across the country. Catering degree programs are available at nearly all public and private universities.
However, there are some colleges that are specifically meant to train catering professionals. A variety of programs are offered in these institutions. This article will primarily concentrate on top colleges that offer catering programs.
Most Kenyan educational institutions offer catering courses in areas such as Hospitality Management, Hotel Management, Catering Technology, Pastry, Culinary Arts, Hot Kitchen Cookery, and Baking.
Here is a list of the best catering schools in Kenya, in no particular order.
1. Utalii Training College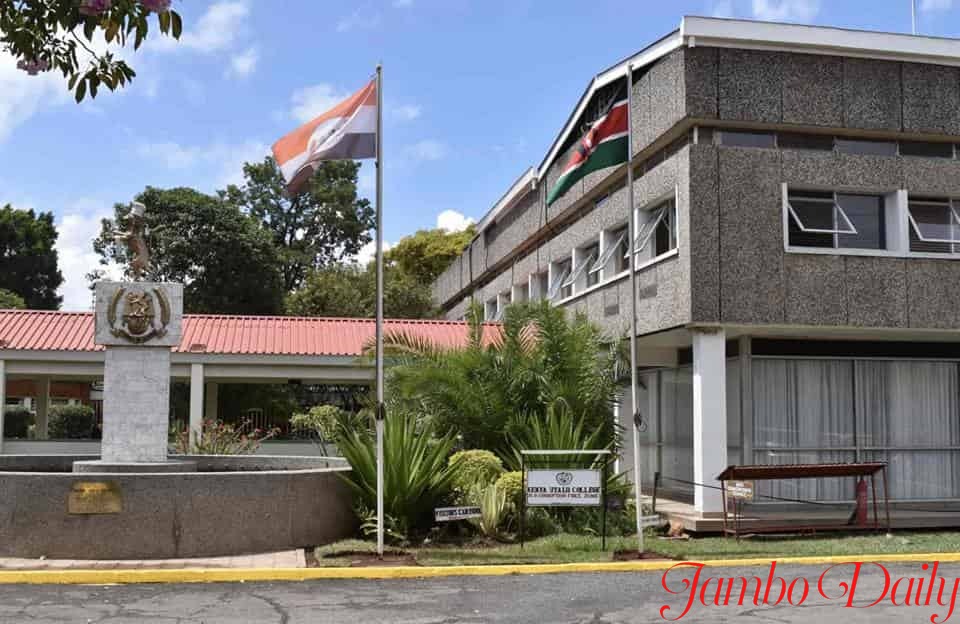 Kenya Utalii College is a premier hospitality and tourism training institution in Africa. It is well-known for providing world-class training to both the domestic and international hospitality and tourism industries. The college provides Certificate courses in Tourism and Hospitality, Diploma courses in Hotel Management, and short courses in a variety of fields related to tourism and hospitality.
Location: Ruaraka, Nairobi.
Contacts: 0722 205 492, 0733 600 584.
Email: info@utalii.ac.ke.
2. Boma International Hospitality Training College
BIHC is well-known throughout Africa for its cutting-edge study programs. It is a high-end Swiss Hotel Administration College that focuses on educating and influencing the next generation of hoteliers. Students study and gain practical experience in a 5-star hotel setting.
Certificate and diploma programs are available in International Hospitality Management, Hospitality Operations, Professional Hospitality Development, Foundation Program in Hospitality Operations, International Cookery, Pastry, and Bakery.
The college is located along Red Cross Road, South C, Nairobi.
Contacts: 0719 050 540, 0719 050 550.
Email: study@bihc.ac.ke.
3. International Hotel & Tourism Institute
IHTI provides BTEC and AHLEI accredited courses that give individuals a competitive advantage in the hospitality industry and prepare them to meet high professional excellence standards.
Short courses in Cookery, Pastry, Wine & Bar Knowledge, Food & Beverage Service Techniques, Food & Beverage Service Supervision BTEC HND Hospitality Management AHLEI Food and Beverage Management, and Front Office Operations are offered at the Nairobi based institute.
Location: Nyeri Road, Kileleshwa, Nairobi.
Contacts: 0711 129 610, 0715 555 633, 0793 303 046.
Email: info@ihti.net.
Read Best Film Production Schools In Kenya
4. Kasarani Catering College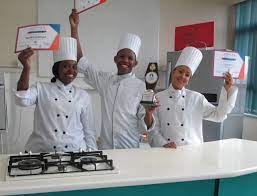 For the past nine years, the college has been training young people in various hospitality courses. It has two campuses, one in Nairobi and the other in Kitui. Food Production, Cookery, Hotel Management, Bakery, House Keeping, and Food and Beverage Management are among the diploma and certificate courses available at the college.
Contact: 0721 429 839.
Email: info@kasaranicateringcollege.co.ke.
5. Top Chefs Culinary Institute
It is a top-ranked international Culinary Arts school in Kenya that provides purpose-designed programs to prepare you to meet the challenges of today's catering industry. The institute provides a Pastry & Bakery Diploma program, a Culinary Arts Diploma program, and short courses in Cookery, Pastry, and Bakery.
Location: 5th Floor Parklands Plaza, Westlands, Nairobi.
Contacts: 0700 691 427, 020 374 0166.
Email: topchefs@tchefs.co
6. Amboseli Institute Of Hospitality & Technology
It is one of the most sought-after hospitality and tourism training institutions in East Africa. The School of Hospitality at the institute provides progressive courses ranging from craft to diploma level. Hospitality Management, Food Production, Food &
Beverage Sale, Pastry & Bakery, Artisan Cookery & Bakery, Housekeeping & Laundry Operations, Front Office Operations & Administration are among the courses offered.
Location: Kiboko Road, Thika.
Contacts: 0720 663 860, 0732 539 762.
Email: marketing@amboseliinstitute.ac.ke.
Read Schools Offering Aviation Courses in Kenya
7. St. Kizito Vocational Training Institute
It is a leading institution that provides youth with a holistic education based on Catholic experience as well as technical training that is relevant to the job market. For six months, the institute offers catering courses to students who are familiar with modern job-oriented practical skills in a well-equipped kitchen.
The institute offers courses in Artisan Catering, Short Courses (3 Months) in Cookery, Pastry & Bakery, Cookery and Bakery at NVCET (6 months).
Location: Githurai-Kimbo, Ruaraka, and Roysambu, Nairobi.
Contacts: 020 219 6799.
8. Rifkins College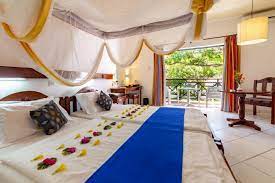 Rifkins College is one of the best catering colleges in Kenya. The college provides a 6-month Certificate in Hotel and Catering Supervision program. It also provides a Diploma in Hospitality Management with complete credit transfer.
Location: Focal Point Building, Digo Road, Mombasa.
Contact: 0715 043 739.
Email: info@rifkinscollege.com.
9. Impact Chefs & Hospitality Academy
Since its inception, the school has strived to provide practical Culinary and Hospitality courses devoid of extraneous extras unrelated to the kitchen and hospitality industries. The courses offered at the institution are designed to make graduates marketable after completion of studies.
Location: South B, Nairobi.
Contact: 0754 888 000.
Email: info@impactchefsacademy.com.
Read 12 National Parks In Kenya With Breathtaking Experience.
10. Eldoret Technical Training Institute
Catering, Accommodation, Service & Management, Food & Beverage Production & Service, Food & Beverage Management, International Travel, and Tourism Management are among the diploma, certificate, and artisan programs available at the Institute. Campuses are located in Eldoret, Bomet, and Lodwar.
Contact: 0725 818 644.
Email: eldorettechnical@gmail.com.
11. ICS College.
The East African Institute of certified Studies is a technical training college operating in Kenya with campuses in Nairobi, Thika, Kisumu, Eldoret, Nakuru, and Mombasa. It offers diploma and certificate courses in catering, food and beverage, and Hospitality alongside other courses that are not related to catering. However, its unwavering consistency in training hospitality industry workers earns it a spot on this list.
12. Kenya college of commerce and hospitality, Mombasa.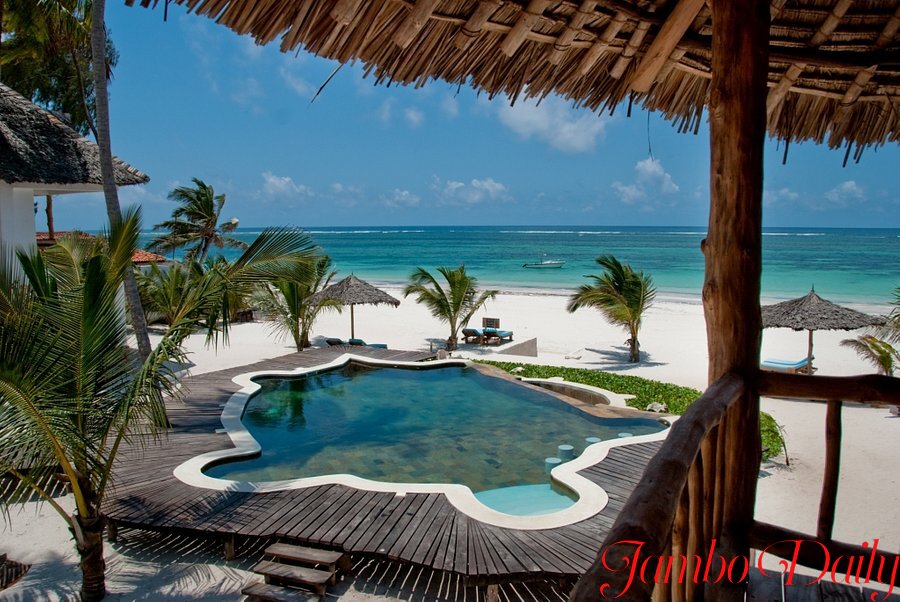 The Mombasa-based college offers certificate and diploma courses in Hospitality alongside other programs. It merges well with the demanding tourism and hospitality market in the coastal region as it trains and dispatches graduates to the job market.
Address: 
3rd Floor, Karimi House, Moi Ave, Mji wa Kale, Mvita
These are among the best catering schools in Kenya. However, there are many others spread across the country but these are the most famous, which have been operating for decades. Utalii College is perceived to be the best catering training college in Kenya.