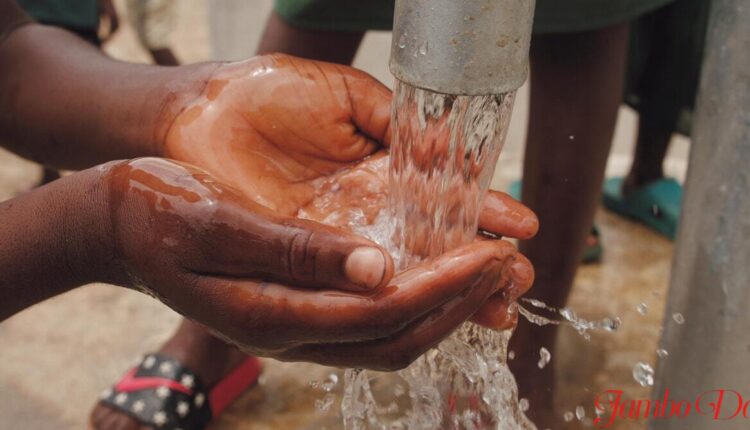 Best Borehole Drilling Companies in Kenya
This is a list of the best borehole drilling companies in Kenya. With an increase in the number of households as a result of the increased population in major cities such as Nairobi, the demand for clean water has also increased. Individuals have suffered from water shortages in major cities as a result of the government's insufficient supply of piped water.
As a result, landlords and homeowners have been forced to consider alternative water sources. Aside from storing rainwater, the best option at the moment is to drill a borehole. A borehole drilling company can help in this situation.
Despite the initial costs, a borehole will serve you well for as long as possible. If you're looking for one, here's a list of the best borehole drilling companies in Kenya.
Best Borehole drilling companies in Kenya
1. Diali Drilling Limited
It is one of Kenya's best borehole drilling companies. Hydrogeological surveys, borehole drilling, pump installation, test pumping, casing, borehole servicing, borehole maintenance, and water treatment are among the services offered by Diali Drilling Limited.
The firm has extensive experience drilling boreholes for residential, industrial, agricultural, and municipal purposes.
2. Simba drilling
Simba drilling is one of Kenya's most sought-after drilling companies, with over ten years of experience in borehole drilling. The company is well-equipped to handle small and large jobs, and it has a team of professionals who work hard to ensure that you have safe, clean water.
Borehole drilling, private water supplies, water treatment, borehole prognosis, abstraction licenses, ground source heating, pumping test, pumping installation, and water well maintenance are among their services.
Their offices are on the sixth floor of Westend Tower.
 3. Rana Team Services Company Limited
The company is proud to offer some of the best borehole drilling services in Kenya. Rana Team Services' team of highly trained and dedicated experts is capable of handling both small and large jobs.
Their services include hydro-geological surveying, site mobilization, borehole development, borehole drilling, borehole casing and screening, borehole grouting, borehole percussion, borehole pump installation, borehole treatment, borehole graveling, borehole camera inspection, and test pumping to ensure water safety.
In addition, they also provide borehole maintenance, elevated borehole tank installation, water treatment, and borehole control panel installation to provide maximum pump performance. Furthermore, the company offers solar pumping, which is critical in remote areas without power.
4. Kisima Drilling (E. A) Company
Kisima Drilling (E. A) Company was established in June 2006 and is registered as a borehole contractor with the Ministry of Water. It has been operating in India under a different name for the last 20 years. They have good equipment and professional personnel to complete the job at a reasonable cost.
Visit their offices at Go Down no. 24 and 25, Athi City Five Business Park opposite Signature Mall, Mlolongo, Mombasa Road, Nairobi, for more information.
5. Waterlink
Waterline will take care of you if you need affordable borehole drilling services. Borehole irrigation, borehole surveys, borehole casing, and gravel pack, borehole drilling, borehole pumping equipment, and borehole elevated tanks are among their services. They can be found on Vision Plaza Mombasa Road.
Read Best Construction Companies in Kenya
6. Watech Kenya Limited
Watech Kenya Limited is an engineering firm that specializes in water solutions. Their team is made up of qualified and experienced employees as well as individuals from the government, industrial, and private sectors. Their mandate is to provide various services in project consultancy, installation, commissioning, and maintenance contracts for Water Pumps, Water Treatment, Solar Equipment, Borehole Services, Swimming Pools, and Generators.
7. Vajra Drill
Vajra is well-known for its heavy-duty machinery, which includes the DTH 200 and the ELGI MAKE DIESEL POWER SCREW COMPRESSOR. Down the Hole – DTH Drilling, Mud Rotary Drilling, Geo-Physical Surveys, Hydro Geological Mapping, and Water Yield Testing are some of their services.
Contact Goutham Kumar at +254 725283762 or visit their offices at A15, Ramco Court, Mombasa Road, Nairobi.
Contact Email: info@vajradrill.com
8. Sparr Drilling Company Limited
Sparr Drilling Company Limited is one of Kenya's leading borehole drilling contractors, and it has recently expanded into Tanzania and Sudan.
The company, which was founded twenty years ago, owns four modern, state-of-the-art Rotary Drilling Rigs and Elgi Compressors, all of which use the Down The Hole (DTH) drilling method, giving them a competitive advantage over the competition.
They offer borehole site surveys, borehole drilling, well casing, well development, and well testing.
Visit their offices in Nairobi at Lucky Summer Road, next to the Baba Dogo Kplc substation.
9. Biselex Kenya Limited
Biselex Kenya Limited is a borehole drilling company that provides water access through water infrastructure and services.
Biselex had been in operation since 1989 as part of a group of companies based in the United Kingdom before being purchased by the current owners in 1999. Borehole test pumping, drilling, rehabilitation, and installation of borehole pumps are among the services provided.
Other services include booster and borehole pump repair and maintenance, plumbing and reticulation work, elevated tank installation, and fabrication of tank towers/stands.
They also offer new and existing clients annual renewable preventative maintenance service contracts. Visit their offices in Nairobi's Avon Centre, Industrial Area.
10. Almak Aqua Drillers
Almak Aqua Drillers, based in Machakos, is a water drilling company in Kenya with extensive experience in drilling boreholes. Borehole Drilling, Mud Drilling, Geological and Geophysical Surveys, Test Pumping Calibration including Step-Down Test Pumping Calibrations, Borehole Equipping, and Electromechanical Works (Pump Installation & Piping).
Read Best Swimming Schools in Kenya
Other services provided include Borehole Rehabilitation-Borehole Cleaning and Servicing, Construction of Steel Tanks and Civil Work Components, Piping and Plumbing, Water Pump Installations, Irrigation Systems, and Water Bowser Services are among the services provided
Their Machakos headquarters are located at the Nduku Building on Mwatu Wa Ngoma Road.
In addition, they have opened a new office in Nairobi at Westlands, 3 Floor, Kaka House along Parklands Road.