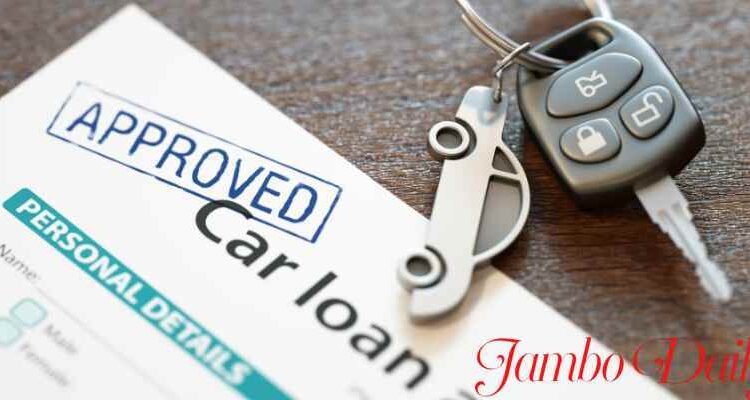 Best Banks for a Car Loan in Kenya
The best banks for a car loan in Kenya are listed in this article. Almost everyone's dream is to own a car at some point in their lives. Most people are prevented from realizing their dreams due to a lack of funds.
This should no longer be an issue for you because there are numerous financial institutions in Kenya that provide affordable car loans.
Here are a number of banks that you can talk into, and walk out as a car owner.
Best Banks for a Car Loan in Kenya
1. NCBA Bank
NCBA provides car loans with an annual interest rate of 13%. To spread out the cost, you can choose from a variety of convenient payment options. If you qualify, your loan will be approved within 12 hours, with no hidden costs and no additional insurance premiums if needed, whether for a new or used car up to 8 years old.
2. Co-operative Bank
Co-op Bank provides a self-service loan product to finance mobile assets such as cars, pickup trucks, tractors, prime movers, and school buses.
Features include an interest rate of 13% per annum and competitive pricing in both local and foreign currency and an automatic reminder of insurance expiry.
Requirements include copies of ID, copy of KRA PIN, invoices, and importation documents.
3. Family Bank
Family Bank provides loan products to business account holders to help them acquire mobile assets such as automobiles, pickup trucks, lorries, buses, tractors, earth movers, and motorcycles.
Features
Get financing for brand-new cars up to 80%.
13% annual percentage rate of interest
For completely new vehicles, loan repayment terms can last up to four years.
Used car financing is available for up to 70%.
Up to a three-year loan repayment period is available for used cars and trucks.
Used PSV vehicles are eligible for financing up to 60% with a two-year loan repayment period.
Eligibility with Kshs 10,000 in annual income.
A vehicle insurance policy.
Low minimum loan amounts and no upper loan limit restrictions.
Requirements
At the time of loan expiration, none of the used assets may be more than ten years old.
At all Family Bank locations, there are pre-printed application forms available.
6 months' worth of bank statements.
ID copy and KRA PIN.
Invoice in pro forma from the dealer.
Copies of the logbooks for the applicant's other vehicles.
Most recent used-car valuations from AA/Regent.
Copy of the logbook and the sales contract for used cars.
4. KCB Bank
KCB provides a personal car loan, which is a safe and friendly auto loan with a convenient repayment period of up to 72 months. All you need is an active account for at least three months and proof of security to start driving your dream car.
The annual interest rate is 13%.
Read List Of Top Logbook Loan Providers In Kenya
Benefits
It is accessible to both salaried and independent workers.
Up to 72 months of flexible repayment terms are available to suit your needs.
Based on the maximum value of your security, higher loan limits.
Benefits
It is accessible to both salaried and independent workers.
Flexible repayment terms of up to 72 months are available.
Loan limits are increased based on the maximum value of your security.
5. Stanbic Bank
Stanbic Bank provides favorable terms for vehicle and asset financing. It provides up to 60 months of financing for the purchase of assets for your business such as motor vehicles and machinery. With over 50 years of experience in vehicle and asset financing, they can provide customers with competitive and flexible terms.
Benefits
Interest rates are competitive in both foreign and local currencies. The annual interest rate is 14.5%.
Insurance premium financing may be available to assist you with your insurance payment.
Insurance renewal reminders are sent automatically.
Flexible financing terms of up to 60 months are available.
Motor vehicle financing includes everything from saloon cars to pick-up trucks, prime movers, and earth movers.
Requirements
Application form with application information.
Bank statements from the applicant's present bank for the previous six months.
ID, passport, and KRA PIN certified copies.
A sample invoice from the seller.
A copy of the valuation report's logbook (for used vehicles only).
6. National Bank
National Bank provides a cash-backed auto loan that allows you to buy a new or used car. You can also do major repairs or replace parts at reasonable prices.
Prices and costs
100% of the car's value is financed.
There is a 13% annual interest rate.
A new car's tenure is 60 months, while a used car's is 48 months.
Read List of Boda Boda Loan Providers in Kenya
7. I & M Bank
With I&M Bank, you can finance up to 80% of the cost of your dream car over the course of a 48-month loan, allowing you to drive away today. Assets like new and used saloon cars, commercial tracks, prime movers, heavy commercial trucks, earthmovers, tractors, school buses, and motorcycles are financed by banks.
The annual interest rate is 13%.
Benefits
Swift and easy application procedure.
Financed property self-secures.
Direct import financing is an option through particular dealers.
Financing options for insurance premiums are available.
Effective collaboration with auto dealers.
Loan conditions
Subject to credit review, financing for assets is available at up to 80% of the cost of a 48-month loan.
Under structured joint dealer/car loan schemes, there are concessions for lower deposits and longer loan terms.
Conclusion: Best Banks for a Car Loan in Kenya
The banks mentioned above provide car loans at different rates as outlined. With a variety of banks to choose from, every client has an opportunity to own a car regardless of salary or financial status.