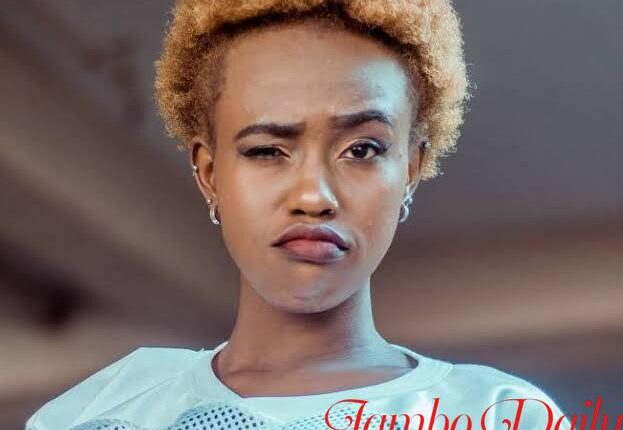 Azziad Nasenya Biography, Age, Education, Career, Boyfriend and Net Worth
Who is Azziad Nasenya?
Azziad Nasenya is a stunning and beautiful Kenyan actress, upcoming journalist and a content creator famous on the Tik-tok app. She appeared in the limelight in 2020 after posting a Tik-tok video of her jamming to Mejja and Femi One's hit song 'Utawezana' that was then trending on all social media platforms.
The video clearly highlights her cute smile, colorful hair and a flexible medium waist that he whines around while repeating the song lyrics. The video also proved that she knows how to dance and could make a good actor as well.
Read Vinnie Baite Bio, Career, Age, Education, Family, Wife, Net Worth.
Azziad Nasenya Age and Place of Birth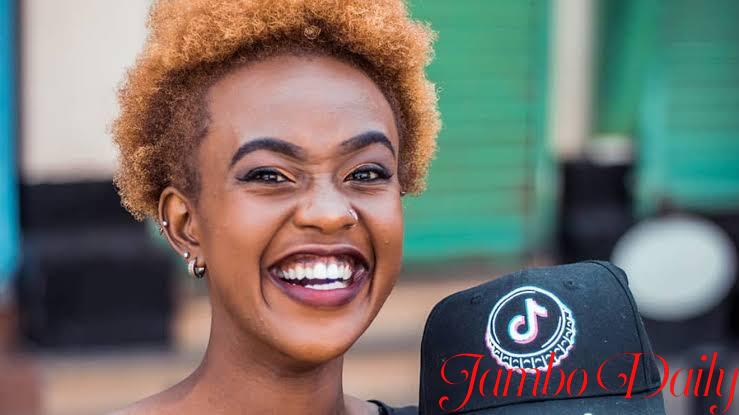 Azziad Nasenya was born in Mumias, Kakamega County, western Kenya. She is a 21st century generation as she was born in 2000 and celebrates her birthday on 16th June 2000. She is 21 years old as of 2022.
Azziad Nasenya Education Background
Azziad went to Misikhu Girls High School to for her high school education. She later joined the Kenya Institute of Mass Communication for a diploma course in broadcast journalism. She is in her third year of study, finalizing her education in 2022.
Azziad Nasenya Trending
Just minutes after posting the Tik-tok video, Azziad was trending all over social media. Her video got so much support and love from the online community, with many sharing the video on their Instagram, Facebook and whatsap walls and statuses.
This brought more attention to her and soon her name was trending in almost all parts of the country especially among the young people. The then ongoing Covid-19 pandemic also played a role in her uprising as many people were stranded at home either due to loss of job or closure of schools, glued to their phones for entertainment.
READ: Eric Omondi Biography – Age, Education, Boyfriend, Net Worth
Azziad's name ended up trending at number one on almost all social media platforms including Twitter, Facebook, Tik-tok, Instagram and even WhatsApp.
Her video prompted more people to participate in the 'Utawezana challenge' and soon many versions of the video were circulating on social media. Azziad's Instagram account overflowed with followers, raising his fans base to the current 100,000 followers.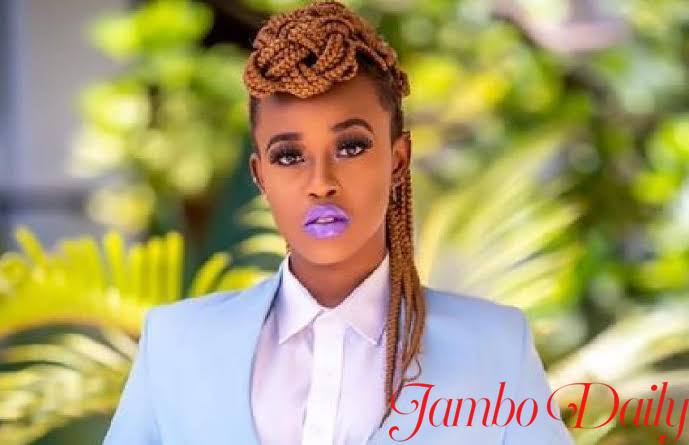 Read Wambui wa Muturi Biography – Age, Education, Boyfriend, Net Worth
Unfortunately, one of the people who had her personal mobile number shared it online and this messed things up on her side. In a span of 24 hours, she had received over 400 phone calls and 13,000 messages on WhatsApp. She was forced to create a video persuading her fans to stop sharing her mobile number to strangers.
Instead of sympathizing with her, Netizens instead took advantage of it to troll her. Some said that she was not as beautiful as perceived and she used alot of make up and filters to make her look pretty.
Others insisted that she was too slim and unfit for dancing and whining her waist. She however brushed all this off pointing out that everyone looks different in versions of photos. This did not seem to bother her much as she continued chasing her dreams and creating Tik-tok videos.
Azziad Nasenya Utawezana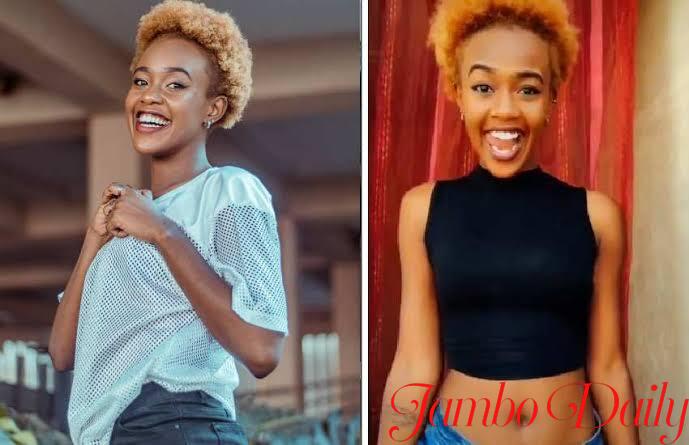 After creating the utawezana challenge, she rose to an unprecedented fame. Many people claim that her video is the reason why people continue watching the utawezana song by Mejja and Femi one. Some even claim the she should have been assigned the role of Video Vixen in the song. With no doubt, Azziad Nasenya is currently the Tik-tok queen in Kenya.
Read Mashirima Kapombe Bio, Career, Boyfried, Son, Salary and Net Worth
Azziad Nasenya on TV
Owing to the ongoing trends, Azziad landed a role on Maisha Magic East's Selina TV telenovela. In an interview with Citizen Television, Azziad revealed that she has passion for journalism especially in radio and television broadcasting. Additionally, she is a TV host on various shows and an actress in both theater and film.
Azziad Nasenya Boyfriend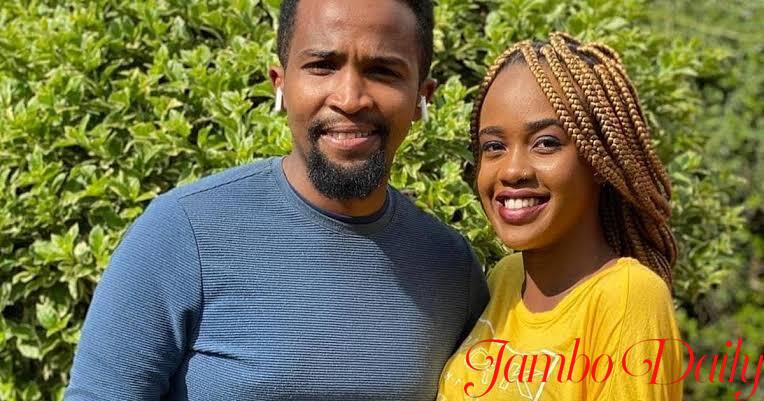 The undisputed Tik-tok Queen is currently in a serious relationship with an unknown man. Details about the lucky man remain scanty. Azziad's personality depicts that of a secretive kind of a lady who keeps her personal life private.
She was also alleged to be dating actors Pascal Tokondi and Nick Mutuma. However, in an interview with Nyce Wanjeri, Azziad came out clean that both Pascal and Nick were like her brothers and she could not think anything beyond that about them.
Azziad Nasenya Net Worth and Assets
Before the fame, Azziad has just been a Tiktok Qeeen with huge following due to her excellent dancing skills. However, she has just entered the hall of fame and big brands have started hunting for her to strike endorsement deals.
As of 2022, her net worth is estimated to be over Kshs 1.5 Million. She was recently awarded the YouTube creator award for attaining 100,000 subscribers on her YouTube channel.
She garners most of her YouTube views from her show 'Shoe game with Azziad' where she hosts various celebrities and make stories about their foot wear.
She also generates a decent income from her role at Maisha Magic East Selina paid Television.
Azziad Nasenya Contacts and Social Media Handles
Though she has huge following on other platforms, Azziad is mostly active on Tik-tok and Instagram. She has been an active user of Tik-tok and she recently received an award for the fastest growing Tik-tok user. She has over 70k followers on Tik-tok and over 100k on Instagram.