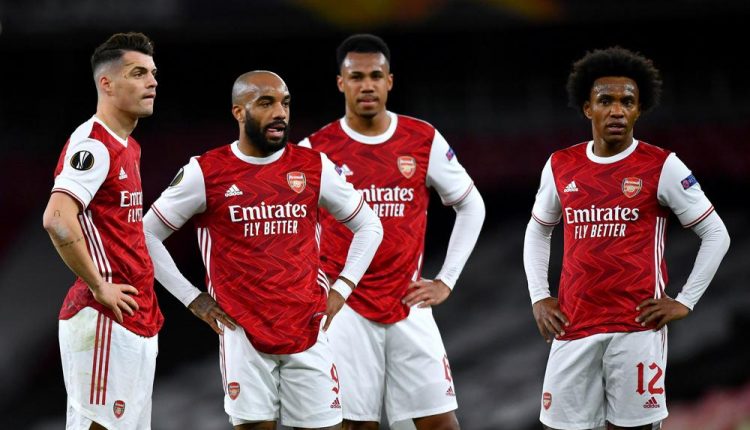 Arsenal is not a big club anymore | Image Credit: Reuters
Arsenal: A Big Team With "Small Club Mentality"
Gone are the days when watching Arsenal play and score beautiful goals could take your breath away. Gone are the days when those Bergkamp, Ozil, Sanchez, Pires, Nasri, Fabregas, or Santi Carzola exquisite passes, deft touches, and insanely outrageous and beautiful goals could make a woman orgasm.
Yes, GONE ARE THOSE DAYS.
As a staunch Arsenal fan who became a supporter in 2001, I have had my fair share of ups and downs. I saw Dennis Bergkamp score outrageous goals and make defense-splitting passes time and again. I witnessed prime and ruthless Thierry Henry single-handedly dismantle Spurs and Man United. I saw Patrick Viera go head and toe against Roy Keane.
I witnessed Samir Nasri and Cesc Fabregas score some of the finest solo goals the Premier League has ever seen. I enjoyed the pleasure of witnessing the diminutive Santi Cazorla make Manchester City midfielders look like schoolboys. How about those Robin van Persie goals that almost ripped apart the net? Not to mention Alexis Sanchez's beast mode that made Arsenal one of the most exciting teams to watch.
I saw, not once but multiple times, a team with cojones go at it with the creme de la creme of European football, be it Real Madrid, AC Milan (back then), Barcelona, or Inter Milan. Sadly enough, those days are gone, and what we are left with is a team devoid of fighting spirit, determination, and the ability to impose itself during big matches.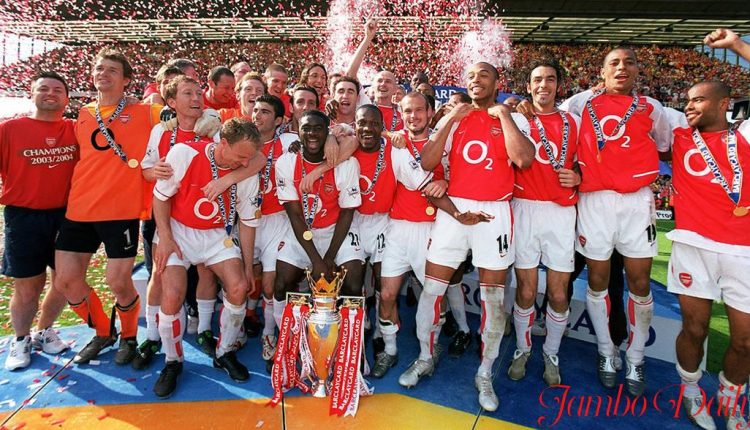 Now Arsenal is languishing in 10th place, deservedly so, and watching this team play is like a punishment – it's painful. The team plays like a bunch of scared little kids with zero confidence. They seldom manage to piece together ten or more passes without losing possession of the ball, even when playing against mid-table teams. They lead 1-0 but their scared balls cannot defend the lead, conceding in the most outlandish fashion – or should I say spectacular fashion?
This season alone, Arsenal has lost 15 games in all competitions (as of April, 10th). We have lost twice to Liverpool, Wolves & Aston Villa and three times to Manchester City. Other teams that have whooped our asses thus far include Leicester City, Tottenham Hotspur, Burnley, Everton, Southampton, and Olympiakos (It's a relief Man United isn't on this list). Having lost fifteen games with about a quarter of the season left is disgraceful. Not to mention embarrassing displays such as against Liverpool or toothless displays against Slavia Prague.
Honestly speaking, those are stats of a mid-table team (exactly where we are on the table). We have become a big team with a "small club mentality". I am not even sure if we are a big team anymore. The only thing our defenders think of when they get the ball is to get rid of it as quickly as they can, launching long-balls upfront with zero intentions of making a pass. I suppose they do not trust each other enough and shouldering the blame isn't an attractive proposition if the team was to lose the game from stupid mistakes.
Our midfielders cower and get bullied over and over again by big, physical central midfielders. The lack of creativity at the center of the park simply means we cannot control or win the midfield battle nine times out of ten. Our strikers seem to get cold feet when they go through on goal and the keeper is the only one to beat. Wasting chances, though we rarely create any meaningful chances these days, has become a norm. How Arsenal got rid of Mesut Ozil for "not fitting Arteta style" stills baffles me to this day.
I love Arsenal Football Club, but we have become a big team with a small club mentality. We have become a team that celebrates winning the FA Cup as if we've conquered Europe, a team that's fighting to qualify for Europa League while big teams fight for the UEFA Champions League, a team that's desperately holding on to the hope of qualifying for next season's Champions League by winning the Europa League simply because we are not good enough to finish in the top four, a team that likes to buy players for peanuts while big clubs spend big on marquee signings with a winning mentality, a team that brags against Tottenham Hotspur (North London rivalry) after winning an FA Cup while Liverpool is conquering Europe and Man City are doing everything they can to land a Champions League title, including spending big on quality players and hiring one of the best managers in football in Pep Guardiola.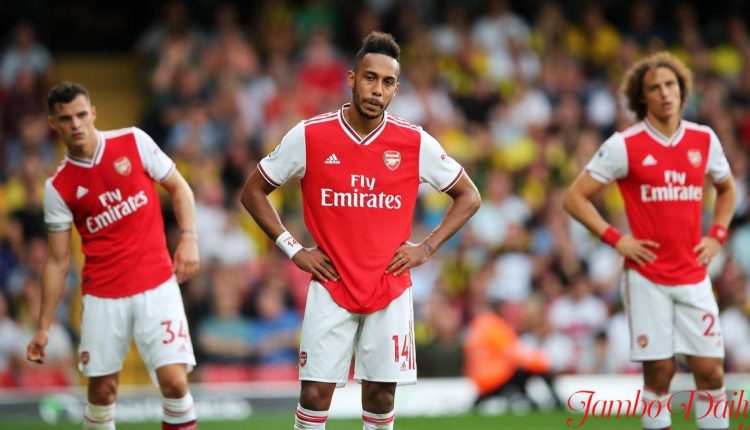 If you think I am being harsh on Arsenal or a bitter loser, please answer this question:
If Arsenal were to play today against Bayern Munich or PSG or Barcelona or Real Madrid or Inter Milan or Manchester City or Liverpool, do you fancy Arsenal winning? Simply put, Arsenal is no longer one of the European giants and its place on the English Premier Clubs roundtable hangs by a thread.
Let's accept the bitter reality and start rebuilding or we will still be searching for a first Premier League title 30 years from our invincible season, just as Liverpool did.
Have sporty weekend and muchas gracias!!!