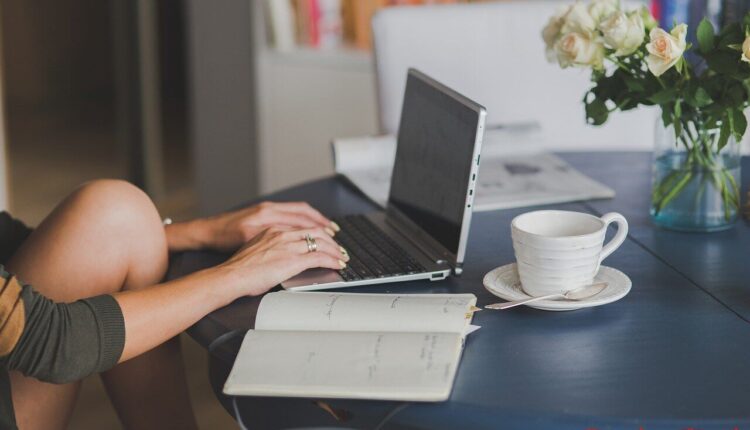 20 Legit Platforms to Make Money Online in Kenya
This is a list of 20 Legit Platforms to Make Money Online in Kenya. There is a slew of respectable ways to get started making money online right immediately. In Kenya, the majority of internet money-making sites require little to no experience.
You only need basic computer skills, a laptop or smartphone, and a steady internet connection to get started. This is the ideal place to start for students and recent grads who want to make money.
What are Platforms to Make Money Online
Platforms to make money online are not a mystery, in fact, they just operate like e-commerce websites where online jobs are paraded for bidding by freelancers.
How do Platforms to Make Money Online operate?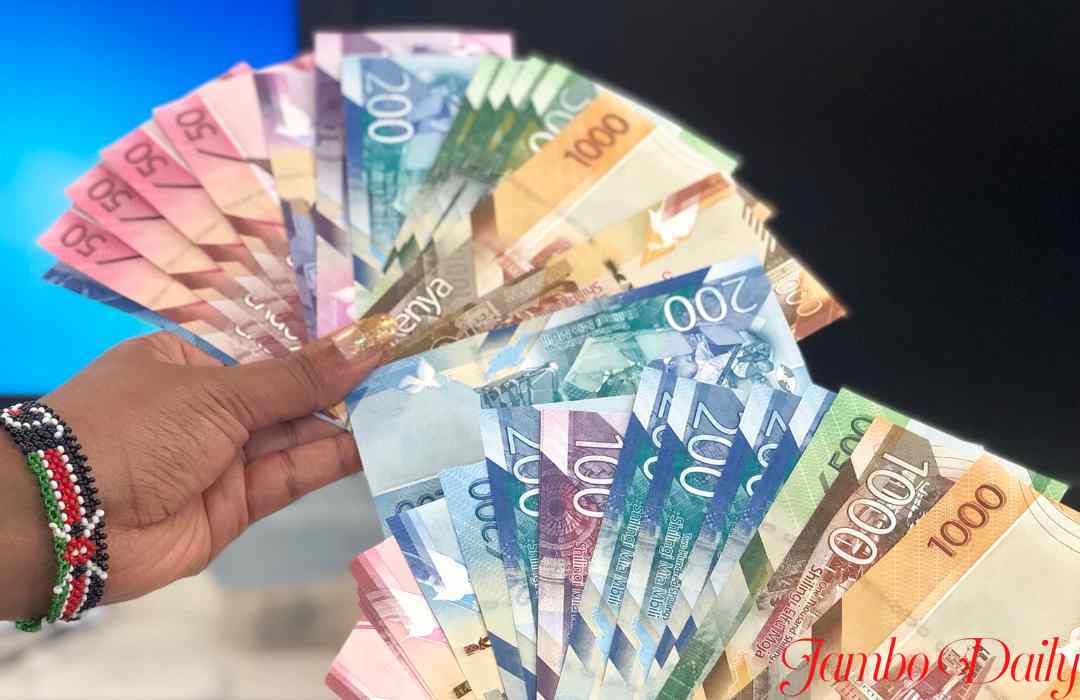 In our previous article, we discussed how to make money online in Kenya, but in order to make money online, you need a platform to provide the opportunity. In this write-up, we will have a look at various legit platforms for making money online in Kenya. Take a look.
Platforms to Make Money Online in Kenya
1. Upwork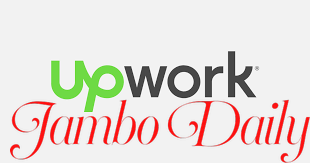 Upwork is the first among Platforms to Make Money Online in Kenya. It is a place you should visit if you want to start making money online in Kenya. This is the most popular freelancing website, with millions of users worldwide.
Create a profile and choose from a variety of categories, including content writing, transcription, translation, proofreading, content research, social media advertising, graphics designing, Web designing, and more.
You'll receive tiny gigs as a novice. However, once you have built up your name on the platform, you will land more substantial and high-paid projects. You can make $100 or more, and you will always be paid.
All hourly jobs are billed weekly, and you are paid once you and the client have both reviewed the work. Paid via PayPal, direct deposit, or wire transfer, the freelancers receive secure payments.
To make it easier for your customer to define milestones and track your hourly payments, you should download the Upwork Team App. It's one of the most effective methods for earning money online.
2. iWriters
If you are a newbie, you should join iWriter to begin earning money. It is one of Kenya's most popular online money-making sites.
The first level is Standard, where writers are paid $1 for a 150-word article. You earn $10 per 1,000 words if you reach the Premium Level. Finally, Elite and Elite Plus authors earn more than $10 and $40 every 500 words, respectively.
Isn't that impressive? This website, however, is not a get-rich-quick program. Clients will reject and give you a low rating if you publish subpar articles. Low ratings make it more difficult to advance to the next level, or worse your account might get suspended.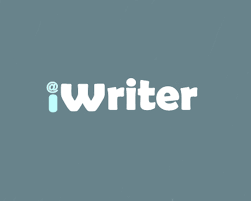 3. Freelancer
Though not the best, Freelancer is one of the Platforms to Make Money Online in Kenya without investing any money. It's a marketplace for ideas, skills, and abilities where anyone can work on anything they're passionate about. To begin, create an account on the platform and fill out your profile.
Every day, hundreds of projects from various categories are listed.
After you've successfully registered on the platform, you can browse the available projects for bidding.
Once you've been given the job, make sure you wow your boss by sticking to the deadline, budget, and communication plan. In comparison to other websites, the average salary for a beginning is $2 for 500 words, which is ridiculously cheap.
To continue to the next level, where you can earn $4 every 500 words, you must guarantee that your grammar is impeccable and your attention to detail is razor-sharp.
It's crucial to note that Freelancer is a great place to start if you're new to the game. There are better sites to generate money on the internet if you have more experience.
4. Fiverr
Fiverr should be on your radar if you're seeking legitimate Platforms to Make Money Online in Kenya. This website is a freelancer's paradise and one of the most reputable online money-making sites in the world.
Fiverr is a marketplace where you can get anything from web design to freelance writing to digital marketing to programming to graphics and design.
All you have to do now is come up with a catchy gig title, choose a category, and add some photographs that illustrate the gig you're offering.
Fiverr normally charges $1 per gig, and each gig purchased from your listing pays you $4. The good news is that if you have other associated gigs listed, you can make more money.
5. Swagbucks
This site should be at the top of your list if you're seeking the finest way to make money from home in Kenya. Students appreciate the site because they can earn prizes in a variety of ways, including an exclusive signup incentive.
Swagbucks is a survey website where you can get paid in the form of vouchers, prize drawings, and cash for watching videos or playing games.
In addition, each survey will earn you 70 points or SB. One SB is usually the minimum reward threshold. Your profits will increase if you complete surveys every day. You can also improve your revenues by completing a diverse range of offers.
6. Paid Forum Post
This site rewards you to post on particular forums, as the name implies. To begin, you must establish an account and seven distinct posts. After you've finished your test postings, you'll have to wait for the administrators to review them and respond.
You'll have options to match with the company's clients once you've made it to the writer's pool. Payments for Paid Forum Posting are only accepted through PayPal.
There is no minimum cash-out amount; once you have completed your responsibilities, you may request money. Payment rates vary depending on the job and your position. You can also get paid by posting and participating on social media platforms such as Facebook and LinkedIn, which is quite interesting.
7. Transcribe Me
Transcription sites are among the best Platforms to Make Money Online in Kenya. Transcribe me is one of the top websites for making money online. Simply register and transcribe audio files given to you by clients through the website.
However, before you begin, you must first complete a series of exams designed to determine your ability level.
You will be notified through email if the Transcribe Me administrators believe you have what it takes to join the site. Transcribe Me offers a $1 minimum payout, which means you can withdraw as long as your account balance is greater than $1.
The site rewards $20 per hour for answering simple questions. Making money online is much easier if you have a decent command of the English language.
8. WordPress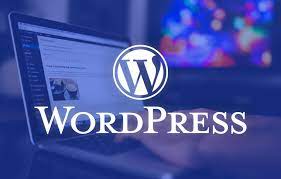 WordPress is the world's most popular publishing platform. You can work from home and on your own schedule, and there is no limit to the amount of money you can make on the platform.
To begin, you must create a blog on the platform and select a topic that you would want to write about.
All you have to do now is start producing high-quality, useful content. It's time to start earning large on the platform after your site starts getting a steady amount of readers each month, say 5000 page views. Sponsored posts, affiliate marketing, Google Adsense, reviews, and so much more can all help you make money.
9. iRazoo
This is one of the top platforms for earning money online by seeing advertisements in Kenya. Most individuals despise viewing advertisements. But what if you could make money by watching commercials?
You may earn points on iRazoo by doing simple things like watching entertaining videos and advertisements, playing games, and completing survey questions. You can also watch short films, app trailers, and cooking instructions, and share your thoughts on the latest advertising or movie trailers.
You can earn points for inputting discount codes, reading emails, and completing other tasks on the platform in addition to watching videos and commercials. Once you've accumulated 3,000 points, you can exchange them for Amazon gift cards or cash via PayPal.
10. Jumia Affiliate Program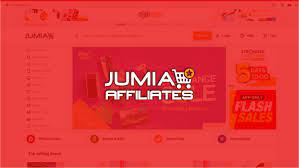 You earn a commission on every successful order placed within 30 days of clicking on your affiliate link as you promote Jumia Kenya's items. If you have a website, blog, or any active social media account, you can make money online utilizing this strategy.
To begin, join an affiliate program and select things that you know people want. Then, aggressively promote the products and encourage people to buy from you.
If a buyer purchases within 30 days of visiting your link, you can earn up to 11% commission. The most common method of payment is a local bank transfer.
11. Geopoll
You may earn airtime credit with GeoPoll by doing quick, simple tasks online. You get jobs, complete them, and each assignment you finish adds to your GeoPoll credit.
This credit can be used to purchase airtime or mobile money at any time. You boost your chances of participating in other research if you continue to take surveys and complete assignments as soon as they are offered to you.
You can also transfer your app revenue to your Mpesa account. You can also invite a friend to join the community, and you will receive GeoPoll credit if they register and use your invite code.
12. Amazon Affiliate Program
If you have a website or blog, the Amazon affiliate program is a simple method to make money online. Sign up, get instant approval, and start promoting Amazon affiliate links on your website now. You can use links to market Amazon.com products on your website.
You earn referral fees when customers click the links and purchase things from Amazon. The commission is frequently lower than what other affiliate networks offer.
However, if you sell a lot of products per month, it might quickly mount up. If you sell a certain amount of things each month, your commission rate is occasionally enhanced.
13. 4writers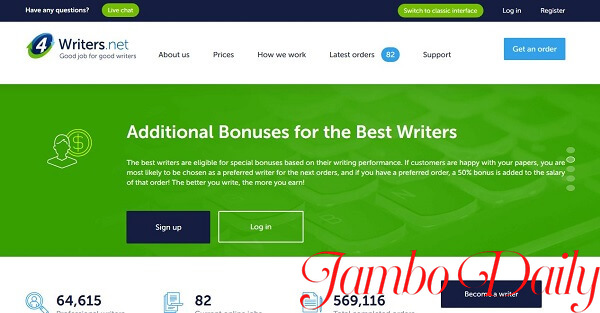 If you wish to work as a freelance writer online, 4writers is one of the most reliable online money-making sites to visit. Fill out a registration form and take an online test to begin working as a writer at 4Writers.net.
After that, your test will be examined, and once your account has been approved by the administration, you can begin taking orders.
Academic writing, resume and CV writing, dissertation and thesis writing, proofreading, editing, and rewriting are all available for $2 to $20 a page on the site. Payments are made once a month on average.
14. Rev Transcription
Rev Transcription is one of the sites you should look into if you desire the freedom to work from any place.
To begin, you must first complete a quiz and submit a transcript demonstrating your command of the English language as well as Rev's styling principles. If you are authorized, you can begin working immediately.
Hundreds of transcription jobs are available. Choose jobs that interest you and work as little or as much as you'd like. Every Monday, you'll be paid for all audio files transcribed and completed the previous week as a transcriptionist.
15. Udemy
Udemy is one of the most popular online learning sites. People can find the most complete courses for whatever subject they want to learn about here.
For example, if you want to improve your web development skills, you can find various papers on the subject that someone with similar abilities has submitted.
You can create educational content based on your area of expertise and publish it on Udemy. People will pay to learn a skill using your content.
16. Rakuten
Rakuten is a great cashback service that pays in a variety of ways. All new users receive a $10 welcome bonus, which they can use to deposit to PayPal or redeem for gift cards.
Rakuten also offers a referral program through which you may earn money by referring friends. Simply submit your affiliate link, and after they join, you will receive a commission.
17. MunchEye
MunchEye is one of Kenya's most popular online money-making sites. The best thing about the internet is that it has no geographical boundaries, allowing you to work from anywhere.
How does it function? It's an internet marketing platform that allows anyone with an interest in the industry to make money online.
MunchEye is known for being the home of internet marketing tools. Affiliates have the option of viewing products prior to their launch and promoting them early if they so wish.
18. Flippa
Have you ever attempted to flip websites? Although it is a difficult task that demands certain talents, it is a lucrative online job that may earn you a lot of money if done correctly. All you have to do is acquire profitable domains and sell them for a profit.
19. Survey Junkie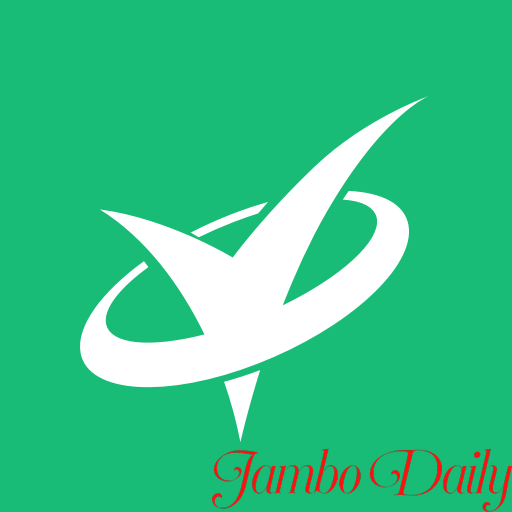 Survey websites are always a great way for people to earn money online, and Survey Junkie is one of the greatest.
It is one of the most effective sites for earning money online, and it is suitable for every Kenyan with access to the internet. Taking surveys on the website can earn you up to $18 per hour.
20. Wonder
Wonder is a fantastic way to earn money from home. It's all about doing your homework. However, not everyone is fortunate enough to be accepted onto the forum, since one must apply.
If the administrator determines that your talents match what they are looking for, you will be granted access to the dashboard and instructed to begin your research.
For each detailed answer, researchers can earn an average of $8 to $16. On the other hand, the site allows you to earn $20 every hour.
If you want to make money online in Kenya, these are the top 20 platforms to make money online in Kenya that you should consider.
You can easily find ways to earn money online and get paid through M-Pesa whether you are a ten-year-old girl or a 70-year-old man.
It's vital to bear in mind that online employment is constantly evolving, and new opportunities arise as technology advances.